Tourism, Food / Beverage
Bartender
Overview
A bartender is responsible for preparing and serving alcoholic and non-alcoholic beverages at bars, restaurants, and other establishments. They may also be responsible for inventory management, customer service, and creating specialty drinks.
Bartenders must have excellent customer service skills, as they interact with customers regularly and are responsible for creating a friendly and welcoming atmosphere. They must also have knowledge of different types of alcohol and be able to create a variety of drinks to meet customer requests. Bartenders must be able to work efficiently and multitask, as they may be responsible for serving multiple customers at once.
To become a bartender, there are typically no formal education requirements, although some employers may prefer candidates with prior experience in the hospitality or food service industry. Bartenders must be at least 21 years of age and have a valid alcohol server certification, which can be obtained through a training program or certification exam. Bartenders may also choose to complete additional training or certifications in mixology or hospitality management to advance their skills and career.
Common tasks
Task
Related trait(s)
Greeting customers

Amiability

Taking and serving orders

Activity level

Amiability

Using equipment such as shakers, jiggers, and strainers to prepare drinks

Activity level

Informing customers about menu items and offering recommendations

Activity level

Amiability

Handling payments

Activity level

Engaging in friendly conversations with customers

Emotional Intelligence

Extroversion

Amiability

Monitoring customer behavior and preventing over-intoxication

Emotional Intelligence

Assertiveness

Amiability

Dealing with customer complaints or concerns

Emotional Intelligence

Amiability

Monitoring inventory levels and restocking supplies as needed

Conscientiousness

Following health and safety guidelines and regulations

Conscientiousness

Managing the bar area

Conscientiousness

Participating in staff hire, training new staff and managing staff schedules

Teamwork

Ensuring staff follows rules and procedures

Teamwork
Soft skills measured by TraitForward
Trait
No of Questions
Cronbach's alpha (α)
Emotional Intelligence
9
0.82
Can they understand the customers?
Extroversion
6
0.83
Do they understand what makes people tick?
Teamwork
9
0.73
Are they good team members?
Activity level
5
0.67
Can they multitask? Can they handle demanding workloads?
Conscientiousness
10
0.79
Do they have a desirable work ethic?
Assertiveness
7
0.78
Are they be able to convince others?
Amiability
7
0.85
Are they calm? Do they respect others?
*Cronbach's alpha coefficient (α) determines the extent to which the questions consistently measure each trait and it is expressed as a number ranging between 0 and 1 . Higher values indicate higher agreement between questions. A value of α equal to greater than .7 indicates acceptable reliability or internal consistency. For more information on the psychometric properties of the solution, please click here.
Did you Know?
Source: US Department of Labor – Bureau of Labor Statistics

Median wage:
$26,350 / per year
$13 / hour
The median annual wage for this profession is $26,350. Nonetheless several professionals may not be paid in that rate. A relatively low salary the 10th percentile of the annual wage is $17,870 whilst a relatively high salary, the 90th percentile of the annual wage is $47,710.
Expected employment growth:
Number (in thousands in 2021): 514
Number (in thousands in 2031): 606
Employment percent change: 17.9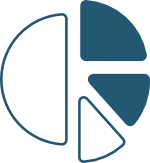 Find out the psychometric properties for the Bartender Traitforward questionnaire