Tourism
Maid and Housekeeping Cleaner
Overview
A Maid and Housekeeping Cleaner is responsible for ensuring that hotel rooms and other establishments are clean and tidy. They are responsible for cleaning bathrooms, making beds, changing linens, and other tasks.
The main responsibilities of a Maid or Housekeeping Cleaner include dusting, sweeping, mopping, vacuuming, washing and folding laundry, changing bed linens, cleaning bathrooms and kitchens, and disposing of trash. They may also be responsible for restocking supplies, reporting any maintenance or repair issues, and communicating with clients or supervisors regarding cleaning schedules or specific requests.
Common tasks
Task
Related trait(s)
Cleaning and organizing rooms and common areas

Conscientiousness

Reporting any damages or maintenance issues to the appropriate parties

Conscientiousness

Providing excellent customer service and ensuring that guests or residents are satisfied with the cleanliness of their environment

Amiability

Agreeableness

Perfectionism

Assisting with laundry, running errands, and performing other tasks as needed

Conscientiousness

Adhering to all company policies and procedures, including those related to safety, cleanliness, and privacy.

Integrity

Collaborating with others

Teamplayer Helping Others
Soft skills measured by TraitForward
Trait
No of Questions
Cronbach's alpha (α)
Conscientiousness
8
0.81
Do they have a desirable work ethic?
Amiability
6
0.75
Are they calm? Do they respect others?
Activity level
7
0.77
Can they multitask? Can they handle demanding workloads?
Perfectionism
5
0.73
Do they want to perform tasks perfectly?
Agreeableness
8
0.82
Are they comfortable following requests rules and regulations?
Integrity
8
0.71
Do they have moral values?
Teamplayer Helping Others
6
0.75
Do they like helping others?
*Cronbach's alpha coefficient (α) determines the extent to which the questions consistently measure each trait and it is expressed as a number ranging between 0 and 1 . Higher values indicate higher agreement between questions. A value of α equal to greater than .7 indicates acceptable reliability or internal consistency. For more information on the psychometric properties of the solution, please click here.
Did you Know?
Source: US Department of Labor – Bureau of Labor Statistics

Median wage:
$28,780 / per year
$14 / hour
The median annual wage for this profession is $28,780. Nonetheless several professionals may not be paid in that rate. A relatively low salary the 10th percentile of the annual wage is $21,820, whilst a relatively high salary, the 90th percentile of the annual wage is $38,370.
Expected employment growth:
Number (in thousands in 2021): 1237.4
Number (in thousands in 2031): 1353.8
Employment percent change: 9.4
Entry Education level:
To become a Maid or Housekeeping Cleaner, no formal education is typically required, although some employers may prefer candidates with a high school diploma or equivalent. Maid or Housekeeping Cleaners must have excellent attention to detail, be physically fit and able to perform tasks that require standing or bending for extended periods of time. They must also have good time-management skills to ensure that tasks are completed efficiently and effectively. Finally, Maid or Housekeeping Cleaners must be able to work independently or as part of a team, and be able to communicate effectively with clients or supervisors to ensure that their cleaning needs are met.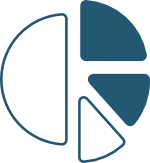 Find out the psychometric properties for the Maid and Housekeeping Cleaner Traitforward questionnaire