Tourism, Call Center / Customer Support
Hotel, Motel, and Resort Desk Clerk
Overview
A Hotel Motel Resort Desk Clerk assists guests with check-in and check-out, provides information about the hotel and local attractions, and handles reservations and billing. They must be organized, detail-oriented, and have excellent customer service skills.
The main responsibilities of a hotel, motel, or resort desk clerk include welcoming guests as they arrive, checking them in and out, assigning rooms and keys, answering phone calls and emails, responding to guest inquiries and complaints, processing payments, and maintaining accurate records of guest activity. They may also be responsible for providing information about local attractions and amenities, making reservations for guests, and coordinating with other hotel staff to ensure that guests have a pleasant and comfortable stay.
Common tasks
Task
Related trait(s)
Greeting guests

Amiability

Cheerfulness

Extroversion

Making and modifying reservations and checking guests in and out of the hotel or resort

Amiability

Answering guest inquiries, providing assistance and information

Amiability

Cheerfulness

Competence

Handling payments

Conscientiousness

Maintaining records of guest information and room assignments

Conscientiousness

Coordinating with housekeeping and maintenance staff

Conscientiousness

Maintaining a clean and organized front desk area

Conscientiousness

Ensuring that supplies and materials are adequately stocked

Conscientiousness

Providing wake-up calls

Conscientiousness

Arranging for transportation or other services requested by guests

Conscientiousness

Complying with health and safety regulations and legislation and responding to emergency situations

Conscientiousness

Teamplayer Helping Others

Adhering to all hotel policies and procedures

Conscientiousness
Soft skills measured by TraitForward
Trait
No of Questions
Cronbach's alpha (α)
Conscientiousness
7
0.74
Do they have a desirable work ethic?
Amiability
6
0.81
Will they remain calm in the face of adversity?
Cheerfulness
7
0.79
Do they have a cheerful attitude?
Competence
6
0.73
Can they identify problems and propose solutions?
Extroversion
7
0.82
Can they handle social situations?
Teamplayer Helping Others
6
0.75
Do they like helping others?
*Cronbach's alpha coefficient (α) determines the extent to which the questions consistently measure each trait and it is expressed as a number ranging between 0 and 1 . Higher values indicate higher agreement between questions. A value of α equal to greater than .7 indicates acceptable reliability or internal consistency. For more information on the psychometric properties of the solution, please click here.
Did you Know?
Source: US Department of Labor – Bureau of Labor Statistics

Median wage:
$28,080 / per year
$13.5 / hour
The median annual wage for this profession is $28,080. Nonetheless several professionals may not be paid in that rate. A relatively low salary the 10th percentile of the annual wage is $21,440, whilst a relatively high salary, the 90th percentile of the annual wage is $36,470.
Expected employment growth:
Number (in thousands in 2021): 238.8
Number (in thousands in 2031): 273.1
Employment percent change: 14.4
Entry Education level:
To become a hotel, motel, or resort desk clerk, one typically needs a high school diploma or equivalent, although some employers may require additional education or experience. Desk clerks must have excellent communication and customer service skills, as they interact with guests throughout their shift. They must also have strong organizational and multitasking skills and be able to manage a variety of tasks simultaneously. Basic computer skills and knowledge of reservation and accounting software are also important for desk clerks. Finally, a friendly and professional demeanor is essential for this role, as desk clerks are often the first point of contact for guests and must create a positive first impression.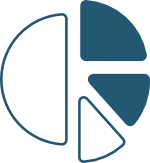 Find out the psychometric properties for the Hotel, Motel, and Resort Desk Clerk Traitforward questionnaire