Tourism
Baggage Porter and Bellhop
Overview
A baggage porter is responsible for handling luggage at hotels, airports, and other travel locations. They assist guests with luggage, transport it to and from rooms or vehicles, and ensure that it is safely stored.
Baggage porters typically work in hotels, airports, bus stations, or other transportation hubs. They must have good physical stamina and strength to lift and carry heavy items, as well as good communication and customer service skills to interact with guests and provide assistance as needed.
A bellhop is responsible for providing assistance to guests at hotels and other accommodations. They help with luggage, provide information about the property and surrounding area, and assist with other guest needs.
Bellhops are responsible for greeting guests, helping them with their luggage, providing information about the hotel and its amenities, and escorting guests to their rooms. They may also deliver packages, provide valet service for guests' cars, or perform other tasks as needed to ensure guests' comfort and satisfaction.
Common tasks
Task
Related trait(s)
Greeting guests

Extroversion

Kindness – Helping customers and others

Assisting guests with check in, luggage and luggage storage

Agreeableness

Kindness – Helping customers and others

Providing information to guests about hotel facilities and services

Extroversion

Maintaining a clean and organized work area

Conscientiousness

Ensuring safety of guest property

Conscientiousness

Offering to unpack and store luggage in guest rooms (Bellhops)

Multitasking

Arranging transportation or other services for guests as requested (Bellhops)

Kindness – Helping customers and others

Ensuring that guest requests are met promptly and efficiently (Bellhops)

Amiability

Multitasking

Collaborating with others

Teamwork
Soft skills measured by TraitForward
Trait
No of Questions
Cronbach's alpha (α)
Teamwork
9
0.73
Are they good team members?
Conscientiousness
8
0.77
Do they have a desirable work ethic?
Amiability
6
0.82
Are they calm? Do they respect others?
Extroversion
8
0.82
Can they handle social situations?
Agreeableness
8
0.82
Are they comfortable following rules and regulations?
Multitasking
7
0.80
Can they multitask? Can they handle demanding workloads?
Kindness – Helping customers and others
6
0.76
Are they kind to others?
*Cronbach's alpha coefficient (α) determines the extent to which the questions consistently measure each trait and it is expressed as a number ranging between 0 and 1 . Higher values indicate higher agreement between questions. A value of α equal to greater than .7 indicates acceptable reliability or internal consistency. For more information on the psychometric properties of the solution, please click here.
Did you Know?
Source: US Department of Labor – Bureau of Labor Statistics

Median wage:
$30,720 / per year
$15 / hour
The median annual wage for this profession is $30,720. Nonetheless several professionals may not be paid in that rate. A relatively low salary the 10th percentile of the annual wage is $22,660 whilst a relatively high salary, the 90th percentile of the annual wage is $49,620.
Expected employment growth:
Number (in thousands in 2021): 21.7
Number (in thousands in 2031): 26
Employment percent change: 4.2
Entry Education level:
There are typically no formal education requirements to become a baggage porter, and many positions may be entry-level. However, some employers may prefer candidates with prior experience in hospitality or customer service, and training on proper lifting and handling techniques may be provided on the job.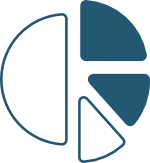 Find out the psychometric properties for the Baggage Porter and Bellhop Traitforward questionnaire