Overview
A Lodging Manager is responsible for ensuring the smooth operation of hotels, motels, and other lodging establishments. They oversee various aspects of the operation, including managing staff, ensuring customer satisfaction, and overseeing finances.
The main responsibilities of a Lodging Manager include supervising and training staff, setting and achieving revenue targets, maintaining guest satisfaction and safety, overseeing housekeeping and maintenance, managing budgets and expenses, and ensuring that the facility is in compliance with local and national regulations. They may also be responsible for marketing and promoting the facility to potential guests and developing strategies to attract new business.
Common tasks
Task
Related trait(s)
Supervising staff members, including front desk agents, housekeeping, and maintenance staff

Assertiveness

Fairness

Managing day-to-day operations, including guest check-in and check-out, housekeeping, and maintenance

Conscientiousness

Handling guest complaints and resolving issues

Amiability

Competence – Problem solving

Maintaining accurate records of guest information, financial transactions, and inventory levels

Conscientiousness

Setting room rates and managing budgets and financial reports

Competence – Problem solving

Marketing and promoting the lodging establishment

Competence – Problem solving

Ensuring compliance with health and safety regulations and other legal requirements

Assertiveness

Developing and implementing training programs for staff members

Conscientiousness

Managing relationships with vendors and suppliers, and participating in community outreach and networking events|lodging_manager_teamplayer_helping_others

Conscientiousness

Communicating with customers

Cheerfulness

Extroversion
Soft skills measured by TraitForward
Trait
No of Questions
Cronbach's alpha (α)
Conscientiousness
7
0.75
Do they have a desirable work ethic?
Amiability
5
0.79
Are they calm? Do they respect others?
Assertiveness
7
0.80
Can they take charge?
Cheerfulness
4
0.69
Do they have a cheerful attitude?
Fairness
12
0.74
Are they fair managers?
Competence – Problem solving
6
0.73
Can they identify problems and propose solutions?
Extroversion
9
0.86
Can they handle social situations?
Teamplayer Helping Others
6
0.75
Do they help others?
*Cronbach's alpha coefficient (α) determines the extent to which the questions consistently measure each trait and it is expressed as a number ranging between 0 and 1 . Higher values indicate higher agreement between questions. A value of α equal to greater than .7 indicates acceptable reliability or internal consistency. For more information on the psychometric properties of the solution, please click here.
Did you Know?
Source: US Department of Labor – Bureau of Labor Statistics

Median wage:
$59,430 / per year
$28.5 / hour
The median annual wage for this profession is $59,430. Nonetheless several professionals may not be paid in that rate. A relatively low salary the 10th percentile of the annual wage is 35530, whilst a relatively high salary, the 90th percentile of the annual wage is 103780.
Expected employment growth:
Number (in thousands in 2021): 51.2
Number (in thousands in 2031): 60.4
Employment percent change: 18
Entry Education level:
To become a Lodging Manager, one typically needs a bachelor's degree in hospitality management, business administration, or a related field, although some employers may accept candidates with a high school diploma or equivalent if they have relevant experience or training in the hospitality industry. Lodging Managers must have excellent communication and interpersonal skills to interact with staff and guests from diverse backgrounds. They must also have strong organizational and problem-solving skills to effectively manage staff and address any issues that arise. Finally, Lodging Managers must be able to work long hours, including nights and weekends, and be able to handle high-pressure situations with professionalism and composure.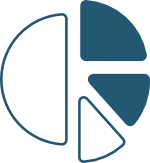 Find out the psychometric properties for the Lodging Manager Traitforward questionnaire