Sales / Business Development
Sales Manager
Overview
Sales Managers typically oversee and lead the daily operations of the Sales Department. Their responsibilities vary with the size of their organizations, the sector (Manufacturing, technology, FMCG etc.) and the business type they operate within ( business to business (B2B) business to customer or consumer (B2C) ).However, they are typically accountable for the success of their company's sales operations by monitoring sales performance, setting sales goals, assigning sales territories and coach/train their sales teams. They are responsible for developing and implementing plans and strategies for company's business growth.
Common tasks
Task
Related trait(s)
Developing and implementing sales strategies to expand the client base and ensure growth

Conscientiousness

Achievement striving

Activity level

Building and maintaining relationships with customers; understanding their needs and ensuring a high level of customer service

Amiability

Understanding customers and others

Communication skills – Understanding others

Communication Expressiveness

Social confidence

Creativity and problem solving

Forecasting: Creating sales forecasts in order to assist in decision making and strategy setting.

Understanding customers and others

Math ability

Creativity and problem solving

Setting and managing sales budget

Integrity

Reviewing sales reporting versus forecasting; uses data to monitor results project sales, determine profitability and targets, identify potential new market segments and/or areas for improvement as well us to monitor market's preferences

Math ability

Working with a team

Teamplayer Positive group practices

Teamplayer Respect for rules

Teamplayer Helping Others

Managing others

Equality and fairness in leadership

Leadership
Soft skills measured by TraitForward
Trait
No of Questions
Cronbach's alpha (α)
Conscientiousness
8
0.77
Do they have a desirable work ethic?
Activity level
6
0.71
Can they multitask? Can they handle demanding workloads?
Achievement striving
6
0.74
Are they motivated to make their work stand out?
Amiability
4
0.75
Are they calm? Do they respect others?
Understanding customers and others
6
0.70
Do they understand the emotions of others?
Integrity
8
0.71
Are they moral, honest, do they follow the rules?
Communication skills – Understanding others
8
0.71
Do they understand others?
Teamplayer Positive group practices
11
0.78
Do they like being included in a group?
Communication Expressiveness
11
0.84
Do they express themselves effectively?
Social confidence
4
0.72
Are they able to express themselves social situations?
Math ability
7
0.74
Do they have math abilities?
Creativity and problem solving
8
0.77
Are they creative problem solvers and planers?
Equality and fairness in leadership
11
0.73
Do they operate according to the principles of fairness and equality?
Leadership
6
0.86
Can they take charge?
Teamplayer Respect for rules
9
0.74
Do they follow rules?
Teamplayer Helping Others
6
0.75
Do they like helping others?
*Cronbach's alpha coefficient (α) determines the extent to which the questions consistently measure each trait and it is expressed as a number ranging between 0 and 1 . Higher values indicate higher agreement between questions. A value of α equal to greater than .7 indicates acceptable reliability or internal consistency. For more information on the psychometric properties of the solution, please click here.
Did you Know?
Source: US Department of Labor – Bureau of Labor Statistics

Median wage:
$127,490 / per year
$62 / hour
Per industry sector
Professional, scientific, and technical services $161,920
Finance and insurance $161,520
Manufacturing $131,340
Wholesale trade $127,690
Retail trade $80,340
Expected employment growth 2021-2031:
5% (As fast as average)
Entry Education level:
Bachelor Degree is typically required
In lieu of a Bachelor Degree, usually a comparable record of sales experience is required.
Required prior work experience:
Typically 3 – 5 years' sales & business development experience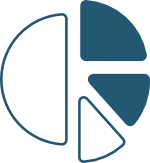 Find out the psychometric properties for the Sales Manager Traitforward questionnaire