E-Commerce / Digital Services, Marketing / Advertising
Copywriter
Overview
A copywriter is responsible for creating written content for marketing and advertising purposes. They produce copy for websites, social media, print materials, and other media channels with the goal of promoting a product or service.
Copywriters are responsible for creating copy that is persuasive, engaging, and effective in communicating a brand's message and selling its products or services. They may write copy for print ads, television commercials, social media campaigns, websites, and other marketing materials.
Common tasks
Task
Related trait(s)
Writing and editing copy for a variety of mediums, such as print and digital ads, social media posts, email marketing campaigns, and website content

Imaginative

Educated

A reader with an attitude

Achieving results

Collaborating with creative teams to develop and execute advertising and marketing campaigns and ensure that the copy alligns with overall objectives

Self-Efficacy

Open to criticism

Moral values

Positive outlook

Achieving results

Educated

A reader with an attitude

Trustworthy

Conducting research to understand target audiences, products or services, and market trends

Educated

Self-Efficacy

Testing and optimizing copy to improve engagement and conversion rates

Managing workload

Presenting ideas to clients, managing multiple projects and deadlines

Moral values

Positive outlook

Staying up-to-date with industry trends and best practices in copywriting

Open to criticism
Soft skills measured by TraitForward
Trait
No of Questions
Cronbach's alpha (α)
Imaginative
6
0.70
Are they imaginative enough?
Educated
6
0.79
Are they using the language well enough?
Moral values
12
0.70
Does your candidate have strong moral values that align with your company?
Self-Managed
5
0.73
Are they disciplined enough to manage themselves?
Self-Efficacy
8
0.76
Are they confident they can understand new things and write about them?
Open to criticism
9
0.70
How will they react to feedback?
Managing workload
5
0.70
Can they handle the workload?
Positive outlook
6
0.77
Do you have the ability to inspire readers?
A reader with an attitude
9
0.80
Are they consuming art to remain inspired?
Trustworthy
7
0.74
Do they keep their promises? Can they be trusted to respect news embargoes and confidential information?
Understanding the audience
7
0.75
Can they connect with their audience on an emotional level?
Achieving results
6
0.68
Will they be tuned to the results of the marketing copy?
*Cronbach's alpha coefficient (α) determines the extent to which the questions consistently measure each trait and it is expressed as a number ranging between 0 and 1 . Higher values indicate higher agreement between questions. A value of α equal to greater than .7 indicates acceptable reliability or internal consistency. For more information on the psychometric properties of the solution, please click here.
Did you Know?
Source: US Department of Labor – Bureau of Labor Statistics

Median wage:
$71,640 / per year
$34 / hour
The median annual wage for this profession is $71,640. Nonetheless several professionals may not be paid in that rate. A relatively low salary the 10th percentile of the annual wage is $38,590 whilst a relatively high salary, the 90th percentile of the annual wage is $130,970
Expected employment growth:
Number (in thousands in 2021): 142.8 (writers and authors)
Number (in thousands in 2031): 148.7 (writers and authors)
Employment percent change: 4.1 (writers and authors)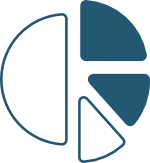 Find out the psychometric properties for the Copywriter Traitforward questionnaire