Design / Graphic Arts / Creative, E-Commerce / Digital Services, IT
Designer
Overview
A designer is a creative professional who uses their skills to create visual designs for a variety of products, including websites, print materials, and products. They may specialize in graphic design, product design, or web design, and should have a strong understanding of design principles and software tools.
The main responsibilities of a designer include conceptualizing and creating designs that meet the needs and requirements of clients or employers. This may involve researching and analyzing design trends, selecting color schemes and materials, sketching and prototyping designs, and collaborating with other professionals to ensure that designs meet technical and functional requirements.
Common tasks
Task
Related trait(s)
Making effective designs to convey the desired message or evoke the desired emotion

Eye for Detail

Influence

Creativity

Collaborating with clients or stakeholders and team members

Communication

Emotional Intelligence

Self-Confidence

Modesty

Dutifulness

Prioritizing tasks to meet deadlines

Proactivity

Ensuring that all design work is consistent with the brand's visual identity and guidelines

Eye for Detail

Staying up-to-date with developments in design and technology

Proactivity

Training junior designers

Communication
Soft skills measured by TraitForward
Trait
No of Questions
Cronbach's alpha (α)
Communication
7
0.72
Do they find it easy to express their opinion if they have something important to say?
Eye for Detail
5
0.71
Do they demand quality?
Proactivity
7
0.74
Will they be able to produce a good result in situations where there is minimal contact with the client?
Dutifulness
7
0.71
Will they respect the rules of the team? Do they have good manners?
Influence
5
0.76
Are they able to understand their wider audience? Are they able to use this understanding to captivate their audience?
Emotional Intelligence
5
0.70
Will he be able to understand the emotional effect a piece of work will have on the audience?
Creativity
5
0.76
Will they be able to come up with solutions effortlessly?
Artistic Interests
5
0.78
Do they have artistic interests? Do they understand the emotional aspects of art and relevant stimuli? Have they thought about relevant issues such as what may constitute beauty and how it can be achieved?
Self-Confidence
5
0.70
Do they have some self confidence?
Modesty
8
0.70
Do they value other points of view? Are they open to new ideas? Are they able to improve upon other ideas, or use other points of view to improve their own ideas?
*Cronbach's alpha coefficient (α) determines the extent to which the questions consistently measure each trait and it is expressed as a number ranging between 0 and 1 . Higher values indicate higher agreement between questions. A value of α equal to greater than .7 indicates acceptable reliability or internal consistency. For more information on the psychometric properties of the solution, please click here.
Did you Know?
Source: US Department of Labor – Bureau of Labor Statistics

Median wage:
$46,370 / per year
$22 / hour
The median annual wage for this profession is $46,370. Nonetheless several professionals may not be paid in that rate. A relatively low salary the 10th percentile of the annual wage is $28,540 whilst a relatively high salary, the 90th percentile of the annual wage is $91,970.
Expected employment growth:
Number (in thousands in 2021): 686.1
Number (in thousands in 2031): 695.8
Employment percent change: 1.4
Entry Education level:
To become a designer, one typically needs a bachelor's degree in a relevant field, such as graphic design, industrial design, or fashion design. They must have strong creative and technical skills and be proficient in using design software such as Adobe Creative Suite. Additionally, designers must be able to work well in a team environment and have excellent communication and collaboration skills. They should also be able to receive and incorporate feedback from clients or stakeholders to refine and improve their designs.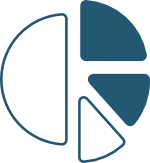 Find out the psychometric properties for the Designer Traitforward questionnaire