BI / Business Analysis, IT
Business Intelligence Analyst
Overview
A business intelligence (BI) analyst is responsible for collecting, organizing, and analyzing data to help a business make informed decisions. Some desirable personality traits for a BI analyst include:
Common tasks
Task
Related trait(s)
Collecting and analyzing data from various sources

Cautiousness

Conscientiousness

Creativity and problem solving

Achievement striving

Ensuring that data is accurate, complete, and consistent across all sources.

Cautiousness

Conscientiousness

Creating reports and visualizations to communicate data insights in a clear and concise manner

Cautiousness

Working with stakeholders to identify business requirements for data and reporting

Calmness

Communication skills – Understanding others

Communication Expressiveness

Continuously improving processes and methodologies for data analysis and reporting to ensure that insights are relevant, timely, and actionable.

Curiosity

Learner
Soft skills measured by TraitForward
Trait
No of Questions
Cronbach's alpha (α)
Cautiousness
6
0.70
Do they think before they act and speak?
Presenting with confidence
5
0.74
Are they socially confident?
Curiosity
9
0.76
Are they deep learners?
Conscientiousness
10
0.81
Do they have a desirable work ethic?
Creativity and problem solving
12
0.84
Can they come up with solutions to novel problems?
Achievement striving
10
0.80
Do they want to overcome themselves?
Calmness
6
0.80
Are they calm?
Learner
5
0.77
Do they like reading?
Communication skills – Understanding others
9
0.74
Do they understand others?
Communication Expressiveness
11
0.84
Do they express themselves effectively?
Equality and fairness in leadership
11
0.74
Are they biased against people and social groups?
Teamplayer Positive group practices
9
0.74
Do they like being included in a group?
*Cronbach's alpha coefficient (α) determines the extent to which the questions consistently measure each trait and it is expressed as a number ranging between 0 and 1 . Higher values indicate higher agreement between questions. A value of α equal to greater than .7 indicates acceptable reliability or internal consistency. For more information on the psychometric properties of the solution, please click here.
Did you Know?
Source: US Department of Labor – Bureau of Labor Statistics

Median wage:
$100,910 / per year
$48.5 / hour
The median annual wage for this profession is $100,910. Nonetheless several professionals may not be paid in that rate. A relatively low salary the 10th percentile of the annual wage is $59,430 whilst a relatively high salary, the 90th percentile of the annual wage is $167,040.
Expected employment growth:
Number (in thousands in 2021): 113.3
Number (in thousands in 2031): 153.9
Employment percent change: 35.8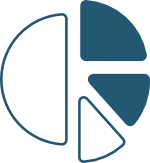 Find out the psychometric properties for the Business Intelligence Analyst Traitforward questionnaire