Medicine Healthcare
Occupational Therapy Aide
Overview
An Occupational Therapy Aide works under the supervision of an occupational therapist to help patients with disabilities or injuries improve their ability to perform daily living and work-related tasks. They may also set up equipment, clean treatment areas, and perform administrative tasks.
The main responsibilities of an Occupational Therapy Aide include preparing treatment areas, cleaning and maintaining equipment, assisting patients with exercises and therapy activities, documenting patient progress, and providing emotional support to patients and their families.
Common tasks
Task
Related trait(s)
Assisting occupational therapists with patient evaluations assessments and administrative tasks

Compassion

Calmness

Teamwork

Conscientiousness

Preparing treatment areas and equipment

Conscientiousness

Supporting patients during therapy sessions, including helping them to move around and follow therapy instructions

Compassion

Calmness

Achievement striving

Maintaining patient records and ensuring that all necessary documentation is complete and accurate

Conscientiousness

Complying with ethical standards, safety procedures, rules and regulations

Compassion

Cautiousness

Communicating with patients, families, and other healthcare professionals as needed to coordinate care and treatment plans

Calmness
Soft skills measured by TraitForward
Trait
No of Questions
Cronbach's alpha (α)
Compassion
7
0.80
Are they compassionate?
Calmness
7
0.80
Are they calm? Do they respect others?
Achievement striving
8
0.72
Do they want to make their work stand out?
Conscientiousness
7
0.73
Do they have a desirable work ethic?
Teamwork
9
0.73
Are they good team members?
Cautiousness
8
0.71
Are they cautious?
*Cronbach's alpha coefficient (α) determines the extent to which the questions consistently measure each trait and it is expressed as a number ranging between 0 and 1 . Higher values indicate higher agreement between questions. A value of α equal to greater than .7 indicates acceptable reliability or internal consistency. For more information on the psychometric properties of the solution, please click here.
Did you Know?
Source: US Department of Labor – Bureau of Labor Statistics

Median wage:
$33,560 / per year
$16 / hour
The median annual wage for this profession is $33,560. Nonetheless several professionals may not be paid in that rate. A relatively low salary the 10th percentile of the annual wage is $23,860, whilst a relatively high salary, the 90th percentile of the annual wage is $61,960.
Expected employment growth:
Number (in thousands in 2021): 3.5
Number (in thousands in 2031): 4
Employment percent change: 13.6
Entry Education level:
To become an Occupational Therapy Aide, no formal education is typically required, although some employers may prefer candidates with a high school diploma or equivalent. Occupational Therapy Aides must have excellent communication and interpersonal skills to interact effectively with patients, family members, and healthcare professionals. They must also have strong organizational skills to keep track of patient progress and assist with administrative tasks. Finally, Occupational Therapy Aides must have the physical stamina to assist patients with mobility and perform tasks that require standing or bending for extended periods of time.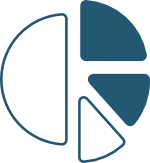 Find out the psychometric properties for the Occupational Therapy Aide Traitforward questionnaire