Driving, Supply Chain
Heavy and Tractor-Trailer Truck Driver
Overview
A Heavy and Tractor-Trailer Truck Driver operates large trucks and trailers to transport goods over long distances. They plan and follow routes, load and unload cargo, and keep accurate records of their trips. They must have a commercial driver's license (CDL), and adhere to strict safety regulations.
The main responsibilities of a heavy and tractor-trailer truck driver include inspecting their vehicle before and after each trip, driving long distances on highways and interstates, delivering goods on time and in good condition, communicating with dispatchers and customers, and following all safety regulations and traffic laws. They may also be responsible for loading and unloading their truck and maintaining records of their driving and delivery activities.
Common tasks
Task
Related trait(s)
Inspecting and maintaining and operating the vehicle

Activity level

Assertiveness

Risk avoidance

Conscientiousness – Following the Schedule

Planning and following a routes

Risk avoidance

Loading and unloading cargo and inspecting goods before and after transport to ensure they are in good condition

Risk avoidance

Assertiveness

Communicating with dispatchers and others to coordinate deliveries and resolve issues

Emotional stability

Politeness

Maintaining records, such as bills of lading, delivery receipts, and mileage logs

Conscientiousness – Following the Schedule

Complying with state and federal regulations regarding the operation of commercial vehicles, including maintaining required permits and licenses

Integrity

Risk avoidance

Maintaining a professional demeanor and representing the company in a positive manner to customers and other stakeholders

Dutifulness – Respecting rules

Coordinating with other drivers to ensure efficient use of resources

Politeness

Teamplayer Helping Others
Soft skills measured by TraitForward
Trait
No of Questions
Cronbach's alpha (α)
Activity level
8
0.74
Can they cope with heavy workloads?
Emotional stability
5
0.75
Can they remain calm in difficult situations?
Assertiveness
6
0.76
Can they take charge when needed?
Integrity
10
0.73
Are they trustworthy?
Risk avoidance
5
0.76
Will they follow health and safety procedures?
Politeness
9
0.74
Can they deal in a polite manner?
Conscientiousness – Following the Schedule
9
0.82
Do they have a desirable work ethic? Do they complete their tasks on time?
Dutifulness – Respecting rules
8
0.75
Do they respect rules and authority?
Teamplayer Helping Others
6
0.75
Do they like helping others?
*Cronbach's alpha coefficient (α) determines the extent to which the questions consistently measure each trait and it is expressed as a number ranging between 0 and 1 . Higher values indicate higher agreement between questions. A value of α equal to greater than .7 indicates acceptable reliability or internal consistency. For more information on the psychometric properties of the solution, please click here.
Did you Know?
Source: US Department of Labor – Bureau of Labor Statistics

Median wage:
$48,310 / per year
$23 / hour
The median annual wage for this profession is $48,310. Nonetheless several professionals may not be paid in that rate. A relatively low salary the 10th percentile of the annual wage is $30,710, whilst a relatively high salary, the 90th percentile of the annual wage is $72,730.
Expected employment growth:
Number (in thousands in 2021): 2094.7
Number (in thousands in 2031): 2185.6
Employment percent change: 4.3
Entry Education level:
To become a heavy and tractor-trailer truck driver, one typically needs a commercial driver's license (CDL), which requires completing a training program and passing a written and driving test. Drivers must also be at least 21 years old, have a clean driving record, and pass a medical exam. They must have excellent driving skills, be able to operate large vehicles safely, and have good communication and problem-solving skills. Additionally, they must be able to work independently and be comfortable spending long periods on the road.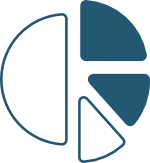 Find out the psychometric properties for the Heavy and Tractor-Trailer Truck Driver Traitforward questionnaire