Finance / Accounting
Auditor
Overview
An auditor is a professional who is responsible for examining and verifying the financial records and statements of a company, organization, or government entity. Auditors may work in public accounting firms, internal audit departments, or as government auditors.
The primary role of an auditor is to ensure the accuracy and integrity of financial information and compliance with relevant laws and regulations. They review financial statements, tax returns, and other financial documents to identify any errors, omissions, or inconsistencies.
Auditors work with a variety of stakeholders, including clients, management, and regulatory bodies. They must be able to build and maintain professional relationships and effectively communicate their findings and recommendations.
Auditors play an important role in maintaining the integrity of the financial system by providing independent and objective assessments of financial information. They help to ensure that companies and organizations are operating in compliance with relevant laws and regulations, and that stakeholders have access to accurate and reliable financial information.
Common tasks
Task
Related trait(s)
Planning and conducting for audits

Integrity

Meticulous

Flexibility

Fluency of ideas

Independence

Analyzing and interpreting data and preparing reports

Meticulous

Written comprehension

Focus

Math ability

Ensuring that the company is complying with laws and regulations and they may also make recommendations for improvements

Integrity

Collaborating with others

Helping others

Positive Team Practices

Equality and fairness in leadership
Soft skills measured by TraitForward
Trait
No of Questions
Cronbach's alpha (α)
Helping others
6
0.73
Do they like helping others?
Positive Team Practices
8
0.72
Do they like being included in a group?
Integrity
8
0.71
Do they have principles?
Written comprehension
5
0.72
Do they like reading?
Focus
7
0.76
Are they focused?
Fluency of ideas
7
0.76
Can they generate ideas?
Math ability
8
0.73
Do they have math abilities?
Meticulous
9
0.78
Do they have a desirable work ethic?
Equality and fairness in leadership
11
0.75
Are they biased against people and social groups?
Flexibility
6
0.77
Are they flexible?
Independence
7
0.71
Do they have principles? Can they work without caring about the opinions of others?
*Cronbach's alpha coefficient (α) determines the extent to which the questions consistently measure each trait and it is expressed as a number ranging between 0 and 1 . Higher values indicate higher agreement between questions. A value of α equal to greater than .7 indicates acceptable reliability or internal consistency. For more information on the psychometric properties of the solution, please click here.
Did you Know?
Source: US Department of Labor – Bureau of Labor Statistics

Median wage:
$83,980 / per year
$40 / hour
The median annual wage for this profession is $83,980. Nonetheless several professionals may not be paid in that rate. A relatively low salary the 10th percentile of the annual wage is $47,970 whilst a relatively high salary, the 90th percentile of the annual wage is $128,970.
Expected employment growth:
The number of professionals occupied in US were 1449.8 (in thousands) in 2021
Ιt is projected that by 2031, 1531.6 (in thousands) will be occupied in this profession.
This is a 5.6% change in 10 years.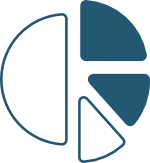 Find out the psychometric properties for the Auditor Traitforward questionnaire