Administrative Support
Receptionist
Overview
A receptionist greets visitors, answers calls, and provides general office support. They schedule appointments, manage incoming and outgoing mail, and perform data entry and other administrative tasks. They are the first point of contact for customers, and must have excellent communication and organizational skills.
The main responsibilities of a receptionist include greeting visitors, answering and transferring phone calls, scheduling appointments, managing mail and packages, and performing basic administrative tasks such as data entry, filing, and faxing. They may also be responsible for directing visitors to the appropriate person or department and providing general information about the company or organization.
Common tasks
Task
Related trait(s)
Greeting visitors, customers and responding to enqueries

Amiability

Extroversion

Cheerfulness

Teamplayer Respect for rules

Answering and forwarding phone calls, taking messages scheduling appointments and events

Conscientiousness

Organization

Maintaining office records and performing administrative tasks, such as copying, scanning, and printing documents

Conscientiousness

Competence

Organization

Monitoring office supplies and placing orders

Organization

Ensuring that the reception area and conference rooms are clean, organized, and presentable

Conscientiousness

Collaborating with others

Helping Others

Teamplayer Positive group practices

Integrity – Honesty and Confidentiality
Soft skills measured by TraitForward
Trait
No of Questions
Cronbach's alpha (α)
Conscientiousness
6
0.76
Do they have a desirable work ethic?
Amiability
6
0.81
Will they remain calm in the face of adversity?
Competence
5
0.73
Can they find solutions?
Extroversion
7
0.82
Can they handle social situations?
Helping Others
6
0.75
Do they like helping others?
Organization
10
0.74
Are they organized?
Teamplayer Respect for rules
9
0.74
Do they follow rules?
Teamplayer Positive group practices
9
0.72
Do they like being included in a group?
Integrity – Honesty and Confidentiality
11
0.71
Do they have principles?
Activity Level – Multitasking
5
0.67
Can they multitask? Can they handle demanding workloads?
Cheerfulness
6
0.78
Do they have a cheerful attitude?
*Cronbach's alpha coefficient (α) determines the extent to which the questions consistently measure each trait and it is expressed as a number ranging between 0 and 1 . Higher values indicate higher agreement between questions. A value of α equal to greater than .7 indicates acceptable reliability or internal consistency. For more information on the psychometric properties of the solution, please click here.
Did you Know?
Source: US Department of Labor – Bureau of Labor Statistics

Median wage:
$29,950 / per year
$14 / hour
The median annual wage for this profession is $29,950. Nonetheless several professionals may not be paid in that rate. A relatively low salary the 10th percentile of the annual wage is $23,050 whilst a relatively high salary, the 90th percentile of the annual wage is $45,760.
Expected employment growth:
Number (in thousands in 2021): 1037.1
Number (in thousands in 2031): 1041.4
Employment percent change: 0.4
Entry Education level:
To become a receptionist, one typically needs a high school diploma or equivalent, although some employers may require additional education or experience. Receptionists must have excellent communication and interpersonal skills, as they are often the first point of contact for visitors and customers. Additionally, they must have strong organizational and multitasking skills and be able to manage a variety of tasks simultaneously. Basic computer skills and knowledge of office software such as Microsoft Office are also important for receptionists. Finally, a friendly and professional demeanor is essential for this role, as receptionists must create a positive first impression for visitors and customers.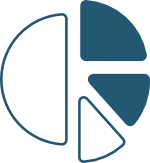 Find out the psychometric properties for the Receptionist Traitforward questionnaire