Human Resources
Human Resources Generalist
Overview
A Human Resources generalist is responsible for recruiting, hiring, and training employees, as well as managing employee benefits and compensation. They also handle employee relations issues and ensure compliance with labor laws and regulations.
The main responsibilities of a Human Resources generalist include recruiting and hiring new employees, developing and implementing training and development programs, managing employee relations and handling conflicts and grievances, administering employee benefit programs, developing and enforcing HR policies and procedures, and maintaining accurate HR records and reports.
Common tasks
Task
Related trait(s)
Recruiting new employees and extending job offers

Fairness

Creating job postings, conducting intervies and managing onboarding and offboarding of employees

Communication skills – Expressiveness

Communication skills – Understanding others

Emotional intelligence

Calmness

Conscientiousness

Managing payroll compensation and benefit programs

Integrity Confidentiality

Providing training and development opportunities to employees

Conscientiousness

Maintaining employee records and ensuring confidentiality

Integrity Confidentiality

Advising managers and supervisors on employee relations issues, such as performance, disciplinary actions, and conflict resolution

Fairness

Problem Solving

Flexibility

Developing and implementing policies and procedures, that are communicated effectively to employees

Learning agility

Teamplayer Helping Others

Coordinating performance review processes

Social Confidence

Conducting employee surveys and analyzing data to identify areas for improvement

Data literacy

Develop strategies to achieve employee engagement and retention

Problem Solving

Ensuring compliance employment laws and regulations

Written Comprehension
Soft skills measured by TraitForward
Trait
No of Questions
Cronbach's alpha (α)
Written Comprehension
4
0.81
Can they comprehend difficult reading material?
Fairness
10
0.74
Do they have a sense of equality?
Teamplayer Respect for rules
9
0.74
Do they follow rules?
Social Confidence
6
0.77
Are they socially confident?
Data literacy
8
0.71
Are they confident with data? Do they want to know how things work? Do they look at the facts before they make a decision?
Problem Solving
5
0.73
Are they problem solvers?
Flexibility
6
0.73
Are they flexible?
Integrity Confidentiality
4
0.55
Are they trustworthy to deal with issues such as confidentiality?
Communication skills – Expressiveness
11
0.84
Do they express themselves effectively?
Communication skills – Understanding others
8
0.71
Do they understand others?
Teamplayer Positive group practices
9
0.72
Do they like being included in a group?
Learning agility
7
0.75
Do they feel comfortable for new learning?
Emotional intelligence
7
0.83
Do they understand emotions and intentions of others?
Calmness
5
0.77
Can they remain calm in difficult situations?
Conscientiousness
7
0.75
Do they have a desirable work ethic? Do they pay attention to details?
Teamplayer Helping Others
6
0.75
Do they like helping others?
*Cronbach's alpha coefficient (α) determines the extent to which the questions consistently measure each trait and it is expressed as a number ranging between 0 and 1 . Higher values indicate higher agreement between questions. A value of α equal to greater than .7 indicates acceptable reliability or internal consistency. For more information on the psychometric properties of the solution, please click here.
Did you Know?
Source: US Department of Labor – Bureau of Labor Statistics

Median wage:
$62,290 / per year
$30 / hour
The median annual wage for this profession is $62,290. Nonetheless several professionals may not be paid in that rate. A relatively low salary the 10th percentile of the annual wage is $37,680, whilst a relatively high salary, the 90th percentile of the annual wage is $108,160.
Expected employment growth:
Number (in thousands in 2021): 782.8
Number (in thousands in 2031): 841.6
Employment percent change: 7.5
Entry Education level:
To become a Human Resources generalist, one typically needs a bachelor's degree in human resources, business administration, or a related field. However, some employers may accept candidates with relevant experience in HR, even if they do not have a bachelor's degree. HR generalists must have excellent communication and interpersonal skills, as they interact with employees and management throughout their work. They must also have strong organizational and multitasking skills, as they manage a variety of tasks simultaneously. A good understanding of employment law and regulations is also essential, as HR generalists are responsible for ensuring compliance with applicable laws and regulations. Finally, HR generalists must have a strong ethical and moral compass as they handle sensitive and confidential information on a daily basis.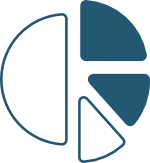 Find out the psychometric properties for the Human Resources Generalist Traitforward questionnaire