Technicians / Service
Field Repair Service Technician
Overview
A field repair service technician is responsible for repairing and maintaining equipment or machinery at client sites or in the field. They should have a deep understanding of the equipment they are servicing and be able to troubleshoot and diagnose issues quickly.
The main responsibilities of a field repair service technician include responding to service requests from customers, diagnosing and troubleshooting issues with equipment or machinery, performing repairs and maintenance tasks, and testing and verifying that equipment is functioning correctly. They may also be responsible for providing customer training on the proper use and maintenance of equipment, and documenting service activities and equipment status.
Common tasks
Task
Related trait(s)
Provide on site technical support maintenance and repair services

Handling the load

Resourcefulness

Conscientiousness

Provide customer training on the use and maintenance of equipment

Understanding the customer

Ordering and replacing parts as needed

Conscientiousness

Collaborating with others to develop solutions to complex technical issues

Teamwork

Maintaining accurate records of repairs, maintenance, and parts used

Teamwork

Conscientiousness

Ensuring compliance with companhy policy, rule and regulations, including safety regulations

Risk taking avoidance

Providing exceptional customer service and communication throughout the repair process

Positive Expressiveness

Understanding the customer

Patience

Achieving results

Staying up-to-date with developments in the field.

Conscientiousness
Soft skills measured by TraitForward
Trait
No of Questions
Cronbach's alpha (α)
Teamwork
9
0.73
Are they good team members?
Positive Expressiveness
6
0.73
Are they able to express themselves in a pleasant manner and convince others?
Risk taking avoidance
7
0.78
Do they respect health and safety regulations?
Handling the load
6
0.74
Are they trying to do their work fast?
Understanding the customer
5
0.77
Do they know what makes other's tick?
Resourcefulness
6
0.78
Are they resourcefull?
Patience
5
0.77
Are they patient?
Achieving results
8
0.67
Do they strive for high quality work?
Conscientiousness
8
0.72
Do they have a desirable work ethic?
*Cronbach's alpha coefficient (α) determines the extent to which the questions consistently measure each trait and it is expressed as a number ranging between 0 and 1 . Higher values indicate higher agreement between questions. A value of α equal to greater than .7 indicates acceptable reliability or internal consistency. For more information on the psychometric properties of the solution, please click here.
Did you Know?
Source: US Department of Labor – Bureau of Labor Statistics

Median wage:
$47,940 / per year
$23 / hour
The median annual wage for this profession is $47,940. Nonetheless several professionals may not be paid in that rate. A relatively low salary the 10th percentile of the annual wage is $29,540 whilst a relatively high salary, the 90th percentile of the annual wage is $79,460
Entry Education level:
To become a field repair service technician, one typically needs a high school diploma or equivalent, and relevant technical training or certifications. They must have strong problem-solving and analytical skills, as well as a solid understanding of electrical and mechanical systems. Additionally, field repair service technicians must have excellent communication and customer service skills, as they often work directly with customers to address service requests and provide technical support. They should also have good time management and organizational skills, as they may need to juggle multiple service requests in a given day.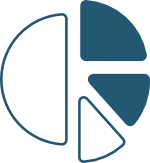 Find out the psychometric properties for the Field Repair Service Technician Traitforward questionnaire