Mistakes in hiring cost; they cost in terms of money and time. And when it comes to hiring for startups, the cost is way too impactful, since both aforementioned resources are limited. The good news is, there are plenty of talent assessment methods you may use to reduce that risk. In doing so, your decisions will be well-aimed; and, hopefully, you'll manage to hire the right people, the moment you need them.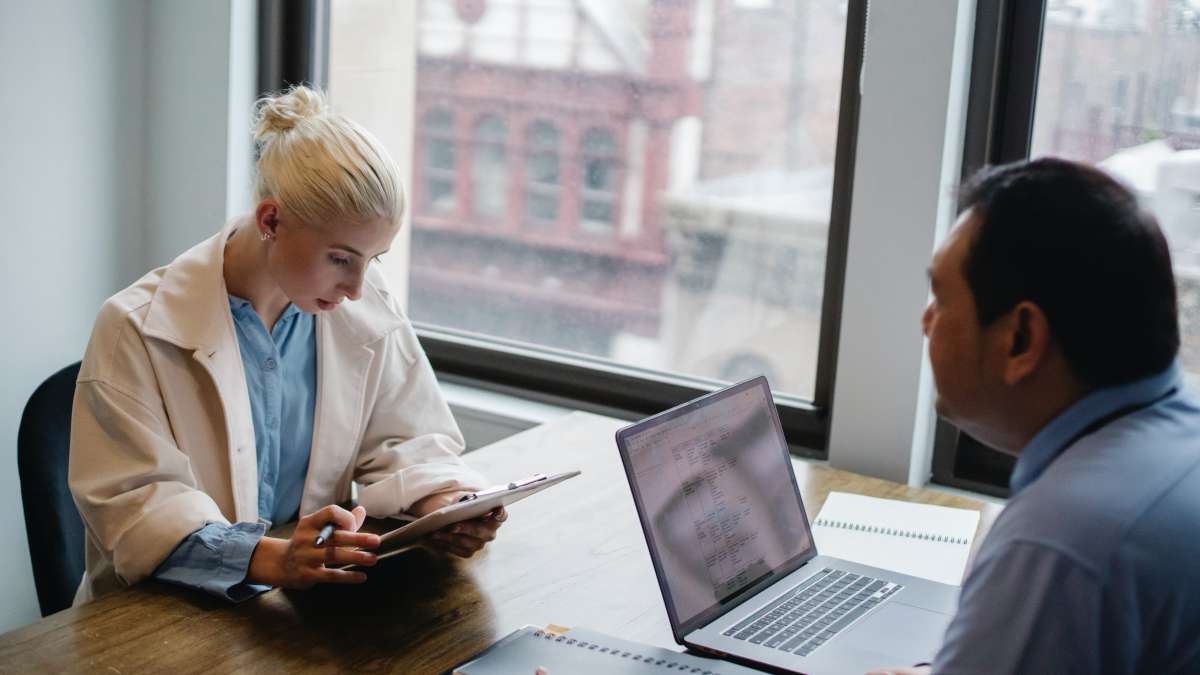 As a matter of fact, start using the right talent assessments early on in the process. Not only will you work towards selecting employees with high potential for your business in that particular period; you'll also set the ground for applying effective recruiting strategies in the future.  

4 talent assessment methods you need to have in mind when hiring
Below, we'll review four of the top talent assessment methods professional recruiters use to successfully filter candidates. Though you may not be able to properly apply some of them on your own, knowing exactly what you should be looking for can prove to be really helpful. Besides, as a non-HR expert looking for ways to bring new blood into your startup team, you'll definitely need to know the basics of the hiring process. On to the assessment tools, then!
1. Structured interviews
As we have previously discussed here, face-to-face interviews, when performed the right way, help evaluate a wide range of parameters. A candidate's work ethic and behavioral style are only some of them.
Now, as for the cons, the truth is that forming the list of questions that will help reduce risk — at least to some extent — requires a fair amount of time. If you're quite unsure as to where to start, try to focus on questions related to the fundamental competencies you need to evaluate. And make sure you finally ask all candidates the same questions; so that you'll be able to compare responses and come to a final conclusion.
This doesn't mean that you can't use extra follow-up questions if needed. In fact, making sure there is room for extra questions that would offer more useful insights, helps candidates reveal additional aspects of their personality. This way, you can increase the chances of developing a better understanding of the offering they'll finally be bringing into your team.
2. Achievement tests
Evaluating a candidate's current knowledge on a specific field of expertise — pertinent to the job position you're aiming to fill — is, without a doubt, among your top priorities in the hiring process. Provided that you're not hiring interns, you have to come up with a plan as to how you're going to evaluate this knowledge.
One way to achieve that is by using standardized tests; developed to measure skills pertinent to the job position you need to fill. Employees that currently work on that domain — or have related past experience on that particular remit — can contribute to that. That goes to say, you may need to consult this particular group of colleagues or delegate the task of selecting ready-made tests to them; or even creating them from scratch, if that works better for you.
3. Cognitive ability tests
Another talent assessment method worth using during the hiring process, involves cognitive ability tests. These tests help you form an opinion regarding specific cognitive abilities for each candidate you're thinking of hiring. More specifically, they help evaluate an applicant's critical thinking, problem solving, verbal reasoning, decision-making and many other essential skills. The assessment of said skills helps predict a candidate's potential; and offer insights as to whether they will be able to take on more complex responsibilities, in the future. You'll find quite a few of them available online, to use if you need to.
4. Personality tests
When screening candidates for hiring, you have to assess their personality, in some way. And that's feasible with online personality tests; another example of widely used talent assessment methods. These tests help get valuable insights regarding your candidates' personality profiles.
Indeed, evaluating candidates' personality during the hiring process is of paramount importance. And that's because, no matter how smart or talented a person may be, it's their personality and their character that determine whether they'll finally be an organizational fit for your company; or not. Apart from that, as we've previously discussed here, by choosing vocation specific personality tests, rather than regular personality tests, you're able to evaluate personality traits crucial for the specific role; hence be much more effective in your decision.
Talent assessment done right
Hiring the wrong person or missing the chance to hire a talented candidate that got through your company's door are two mistakes you need to avoid during recruitment. That's why it's important to assess, rank and finally filter all of your candidates the right way. The four categories of talent assessment methods we briefly introduced you to above help in that direction.
By using the right combination of methods, based on your company's needs, you won't only manage to eliminate the aforementioned mistakes; you'll also set the ground for your company's talent management strategy. Make sure you choose wisely 😉.